Taking care of production on the day of the wedding is very important for any bride. You need to know the right products so that the look is perfect and get dozens of compliments from all the guests. Knowing more about some doubts that always appear, learn how a black bride can dress perfectly for her big day.
Preparing The Skin
Regardless of the bride's skin color, preparing to apply makeup  is important because it prevents it from coming out more easily.
The wedding day is hectic and the bride needs to look beautiful throughout the ceremony and party and not to have problems with it, just remember two factors that help keep makeup on for longer. Are they:
Wash your skin well before applying the makeup. Often the residue and impurities that are accumulated on your face will generate more oiliness when mixed with makeup, so it lasts well less. The correct is to wash well with neutral soap, then pass a handkerchief moistened with moisturizing lotion or make-up remover to "clear" your facial skin.
Apply a primer. This product is used before any other to prepare your face for makeup. It evenly uniforms the face, does the oil control and secures the makeup products after they are applied.
Applying The Concealer
The concealer for black skin should be carefully chosen so the bride does not end the well-known "inverted panda" effect, which is that too shade too light around the eyes and other areas of the face. The best type of concealer for black-skinned women is the colorants, because they better uniform the spots and dark circles.
Base
The right choice of foundation implies the success of your makeup. It is no use choosing a base a little darker or darker because it will not look beautiful. Several brands offer a special line for black skins and you should prioritize their use in such makeup.
The ideal base is the one that when tested on your cheek is in the same shade of the skin. In case you do not find a 100% in your tone, you can give it balanced with the powder.
Apply a layer of base and observe. If your skin has not gotten too loaded, you can apply a second one or break it into the powder. Brides are simple and heavily loaded makeup does not match with the moment.
Powder
The powder has the function of giving that velvety finish on your skin, so it should be chosen with the same priority of the base.
To set the tone, you should always test the product on your skin with and without the base, as this last product changes the texture and color of your face a bit. Also choose a powder for black or translucent skin to give the finish that your face needs.
Beware of exaggeration, but do not be afraid of exaggerations and end up not putting the optimal amount of dust on your face. The powder will be used in two moments for your skin. The first to finish the application of the base and the second to finish your make, correcting some imperfections.
Shadow
Choosing shade for black brides is a very delicate affair and should be done with a lot of attention. You have to think of a color that matches your skin and the occasion, since it is not all the shades that can be used in marriage.
Bronze, orange tones, gold, gray and brown are the most suitable shade colors for black skins that match beautifully with brides.
Pass the shadow across the movable eyelid and pull a smudge to the outer side of the eye. That way you give a more romantic touch to your look and do not need to put more than one key.
Lipstick
On other occasions we could indicate a red or a wine to give an up on your makeup. As we are talking about marriage, you should keep your look as romantic as possible.
For black brides  wishing to maintain a more discreet and simple air, which is the most indicated, lipstick in nude tones like pink, a brown color of the mouth or similar are the most beautiful. As for the more daring brides who want to give a more sensual touch to their makeup, the lipstick and wine lipstick fall perfectly.
Blush
The blush is one of the most common mistakes of makeup. Most think that this item is to leave the cheeks with that rosy tone, but in fact it is only to improve the trace of the maces of your face.
The best blush for black skins are those in brownish tones and cherry. They will give a healthier air to the skin of the bride and the makeup remains delicate.
Now that you already know how to choose your makeup properly, just apply them in the correct sequence and rampage on the wedding!
Bonus
See in this video the step by step how to make-up a black bride! I hope this video helps a lot of you guys!
Gallery
Bridal Makeup Inspiration Beauty Boudoir, Charis Hair and …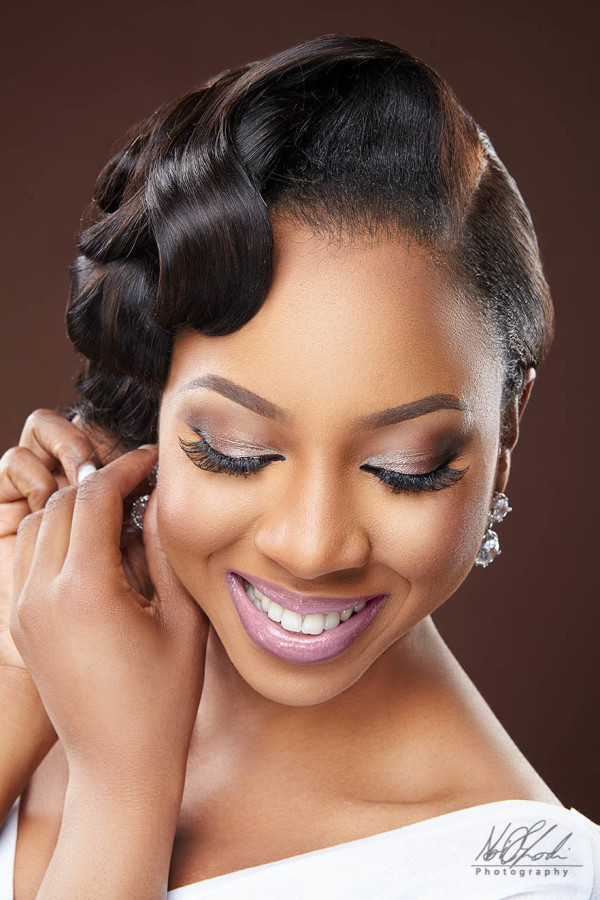 Source: loveweddingsng.com
Nigerian Bridal Natural Hair and Makeup Shoot
Source: www.pinterest.com
25+ best ideas about Black bridal makeup on Pinterest …
Source: www.pinterest.com
Makeup for black women
Source: www.pinterest.com
Nigerian bride goes makeup free for her wedding day and …
Source: www.dailymail.co.uk
Wedding Hairstyles for Black Women, african american …
Source: africanamericanhairstyling.com
25+ best ideas about Black Bridal Makeup on Pinterest …
Source: www.pinterest.com
25+ best ideas about Black bridal makeup on Pinterest …
Source: www.pinterest.com
Beauty Tips For The Perfect Look On Your Wedding Day …
Source: www.mikolo.com
17 Best ideas about Natural Wedding Hairstyles on …
Source: www.pinterest.com
bridal makeup artist for dark skin
Source: bridesbyjoy.com
2018 Wedding Hairstyle Ideas for Black Women – The Style …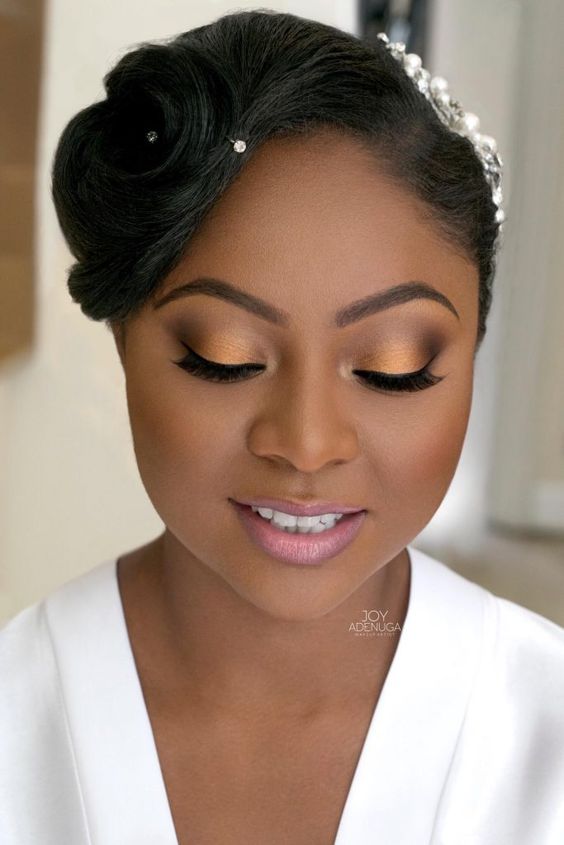 Source: thestylenewsnetwork.com
7 Makeup Tips For African American Woman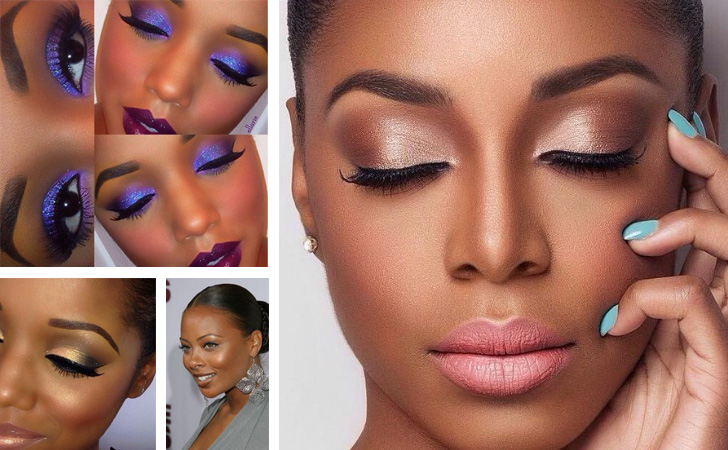 Source: www.herstylecode.com
Natural Makeup for Brown Eyes
Source: faceshairstylist.com
5 Tips To Achieve Flawless Wedding Day Skin!
Source: kamdora.com
maquillage de mariage simple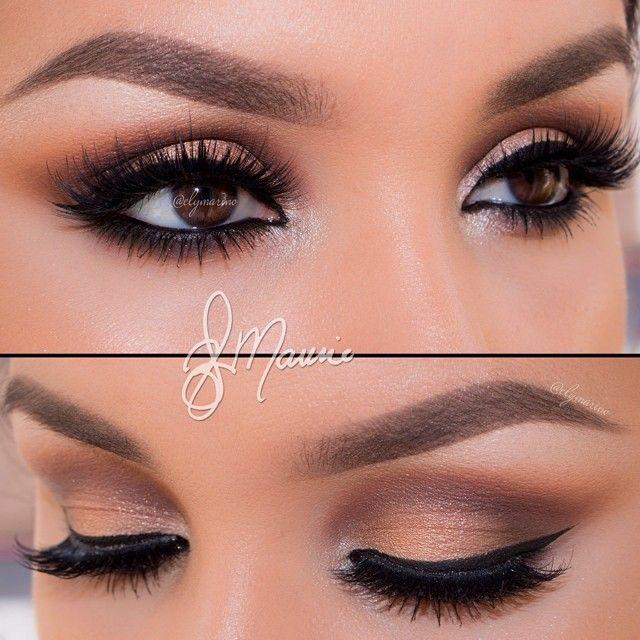 Source: www.passion-maquillage.fr
25+ best ideas about Black Bridal Makeup on Pinterest …
Source: www.pinterest.com
best wedding makeup best photos
Source: www.cuteweddingideas.com
Best 25+ Pageant makeup ideas on Pinterest
Source: www.pinterest.com
10 Beauty Tips for Her on the Big Day
Source: twofootcreative.com