The guests are very important attendees at your wedding! After all, celebrating the most important day of your life surrounded by people you love is infinitely more enjoyable. So it's cool to stop for a moment to think about the party favors you will give away at the end of the party, as a way of thanking everyone for their presence on that special night.
Ideally, you calculate the number of party favors based on the number of 70% of the guests. No problem if only a portion of the party receive such as, for example, women. This survey and budget needs to be done from your list and in a collaborative way with those involved in making wedding favors. 
We Will Give You 15 Days Of Unique Souvenirs That Will Please All Your Guests In This Year Of 2017!
1 – Plant Pot
This option fits much with a more rustic wedding, or done outdoors, but it is also super welcome treat for any type of celebration! Your guests will love the opportunity to grow the plant and will remember you every time you water it!
2 – Boxes Decorated
You can not go wrong with this classic when it comes to wedding favors! The boxes are sure to be the sweethearts of the brides and also please the guests! 
The best of this kind of memory is that it can be used as a decoration in the home of the recipient! You can innovate by putting some toast inside or a tasty treat. How about almonds or even a well-married?
3 – Scented Sachet
Another classic of weddings that never goes out of style. This souvenir is super useful for perfuming the drawers and cabinets of your guests. Made with a soft fragrance, it can be the perfect reminder of a special day! Remember to always make a very sweet package to ensure that the aroma is contained inside but also to please all your guests immensely. A well-made sachet can even serve as an instrument of decoration!
4 – Well-Married (Or Another Wonderful Meal)
An unmarried marriage is an incomplete marriage! They can be part of the buffet, but they can also be the freebies for the guests. Capriche in the package and in the creativity. We bet that it will be so beautiful that the guests will be even sorry to eat this souvenir! In another post we teach how to do well-married, see here.
You can still opt for other sweets for wedding gifts such as chocolate, macaroni or even almonds. The important thing is to fit the packaging!
5 – Aromatic Candles
What a delight to leave a pleasant smell in the house of your guests! Aromatic candles are also a beautiful decorative object. So, capriche in design if you bet on them as wedding favors!
They will surely make the biggest success and make your guests remember you every time you smell them! If you are particularly passionate, you can even do them in diy style.
6 – Sleeping Mask
An innovative and super trendy keepsake is the sleeping mask! She can have different themes, such as hearts or even be more personalized, with something that makes the guests remember the wedding or the bride and groom.
There are different types! You can choose the one that you think combines more with your wedding to make a souvenir!
7 – Bloquinho
Very practical, the notepad is a souvenir that will make your guests remember you every time they need to write something down. Try to make a versatile and neutral color model, which can be used in formal environments (such as the professional office, for example) or at home, to annotate messages.
8 – Corkscrews
A super-funky idea that will please all your guests, especially those who like to taste good wine. The idea is to let creativity fly and make a cute and personalized corkscrew! It can be shaped like a heart, a bow tie, or even a bottle of wine, for example.
The important thing is to combine the souvenir with your decor and your spirit. They always need to refer guests to the special day they shared with you! 
9 – Surf Kit
Have you thought about helping your guests' hangover? Yeah! It's normal for them to drink enough to have fun at the party! A trend that has everything to arrive with force and that will please them, is the hangover kit. It has some anti-hangover medicines, like ENGOV and ENO, for example. Also always goes with a little ball! The important thing is to think of a very cute package!
10 – Slipper
Nowadays the slipper is almost a must-have wedding gift! Who can stand so long on the jump, even more so in the dance? Not even the bride! So it is important to budget them in advance to get a good price!
Do not forget to ask the number of your invited guests when sending the invitation. This is crucial to this memory! They can type in a field when they reply to the RSVP.
11 – Seeds
I do not think there is a wedding gift more poetic than a bag of seeds, especially if it comes with a small card that explains why guests should cultivate those seeds as you, the bride and groom, cultivate your love. There will be no way for the guests not to remember you every time you take care of this memory, planting it, watering it and cultivating it daily. 
12 – Custom Cup
This wedding keepsake can be a lot more expensive, but it looks so beautiful that it makes the investment worth it. A personalized glass will be a useful keepsake for your guests, after all, who does not need an extra glass?
Subtitles: Bet on personalized slippers to give your face to this party! L Photo: HappyEnd Custom Products.
They will still remember you two every time you use the glass, which is enough reason to give a nice smile. A very beautiful and practical wedding toast, surely your guests will love it!
13 – Jujube Of Love
This souvenir is mega-delicious and is the perfect toast for your guests! It will please everyone's palate and on top of that it is possible to make a very nice package, that even serves as decoration. For example, how about a miniature of those little sweet-selling machines? They fit all marriages, but they're cute with vintage wedding!
14 – Custom Pen Drive
This is also one of the most expensive wedding gifts, but it will be super useful for your guests and sure to please them all! After all, nowadays, who does not need a pen drive?
We are always full of file to pass from one side to the other! The pen drive may already be full of photos of the two of you, or the songs you played at the wedding or any other file you think it's cool to give as a souvenir.
The pen drives can be card-shaped, or mini-hearts, heart … The options are numerous! For a vintage wedding, we recommend that they have a cassette format! When the guests open, wondering how they will listen to that tape with the extinct players long ago, they will face a brand new pen drive! A great little wedding gift!
15 – Portable Mobile Phone Charger
This souvenir can be useful even at the party! Certainly your guests will run out of power, especially those friends or more loving relatives, who will want to record every moment! It is also a wedding gift a bit more expensive, but worth the investment! By budgeting in advance and planning everything, it is possible to provide this remembrance to your guests!
Gallery
24 PERSONALIZED Wedding Theme Champagne Bottle Bubbles …
Source: www.ebay.com
Top 10 Unique Wedding Favor Ideas Your Guests Love
Source: ohbestdayever.com
Events Souvenir Shop
Source: www.facebook.com
The Natural Wedding Company
Source: thenaturalweddingcompany.co.uk
3 Unique Wedding Favor Ideas
Source: chicagoweddingblog.com
Best Butterfly Wedding Cake Toppers Wedding Cake
Source: prayface.net
These chic little tags will add lots of love to your baby …
Source: www.pinterest.com
25+ Best Ideas about Tulle Balloons on Pinterest
Source: www.pinterest.com
Beach Wedding Favors & Gifts
Source: www.weddingsarefun.com
Mason Jar Centerpieces
Source: www.bravobride.com
Joy's Creations Invitation
Source: www.facebook.com
Boy Baby Shower Elephant Theme | Party Decor
Source: www.pinterest.com
10 Outside the Box Etsy Finds for Your Wedding
Source: www.bestdestinationwedding.com
33 ideias de decoração de casamento faça você mesmo
Source: guianoivaonline.com.br
From Pez dispensers to life-size cutouts, here's the …
Source: wstale.com
7 centros de mesa para bodas con fotos de los novios
Source: inspirahogar.com
Filiżanka 0,15 l.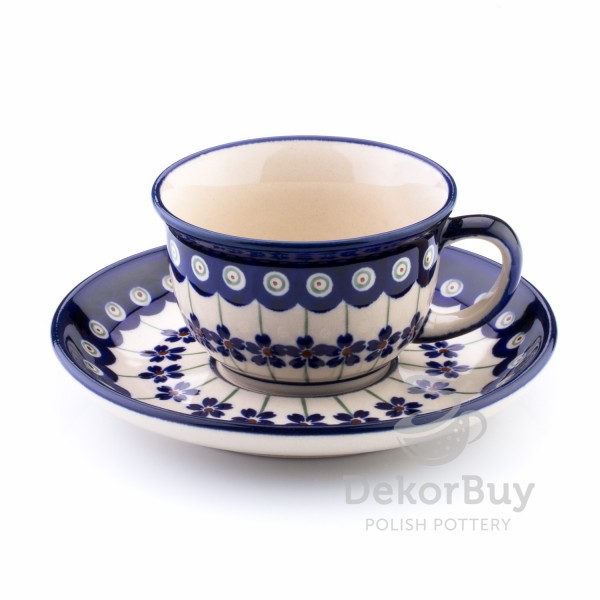 Source: dekorbuy.pl
Island Archive – Honey Harbour Island – Ontario
Source: www.vladi-private-islands.de
Island Archive – Honey Harbour Island – Ontario
Source: www.vladi-private-islands.de
Island Archive – Middelgrunds Fort – Denmark
Source: www.vladi-private-islands.de